Principal's Message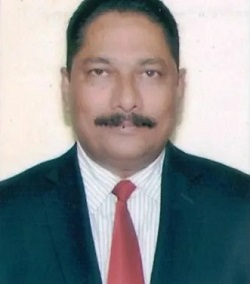 Prof. Dr. Arun Bhargav Jadhav
Principal
M.D.(Hom), PhD (Hom)
Sawkar Homoeopathic Medical College is a premier and reputed Homoeopathic Medical College in India. Our Institute has been a torch bearer in establishing high standards of discipline, work, culture & educational aspiration. We offer our students with the best of infrastructure and faculty to augment their skills and prepare them to face challenges with confidence.
Our students are motivated to utilize the material and intellectual resources available within the campus, to boost their potential. Every year there are a huge number of students passing out from our college and rendering Health Services through out India.
To promote the overall personality development of our students, we encourage the participation of our students in various intra & intercurricular and co- curricular activities. I take great pride in announcing that my students regularly secure University Ranks at Maharashtra University of Health Sciences Examinations.
My dedicated and highly qualified faculty is committed not only in imparting quality Homoeopathic education but also in training our students to treat the ailing mankind according to the principles of Homoeopathy. Through our constant efforts we shall continue to provide the World with highly trained & knowledgeable Homoeopathic professionals.
With the active co-operation & motivation from our Chairman Mr.Arvind Gavali Sir; Secretary Mr.Nishant Gavali Sir; devoted teaching & non-teaching staff, we all together constantly thrive in promoting and propagating Homoeopathy.
Hoping to achieve new pinnacles of progress & prosperity.