Chairman's Message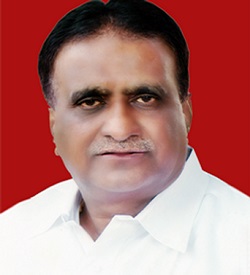 Mr. Arvind Gavali
Chairman
Mr. Arvind Gavali Founder, Chairman, Sawkar Homoeopathic Medical College & Samarth Charitable Hospital has completed decades of successful years of existence in the field of Homoeopathic education. Sawkar Homoeopathic Medical College was the first college to be established in 1988, under the ageis of Samarth Educational Trust.
My aim was to provide medical aid to people from all classes and even in the distant areas. Sawkar Homoeopathic Medical College fulfills this aim by rendering medical aid to the suffering mankind through various free Homoeopathic medical camps organized regularly, in and around Satara. It is a pleasure seeing patients satisfactorily treated here for their chronic sufferings, with Homoeopathic treatment.
In order to explore clinical knowledge, Homoeopathic College regularly organizes guest lectures, seminars, workshops, camps and conducts various NSS activities. To promote research and writing skills of the students, the institute publishes The Classical Science magazine which is a research oriented peer reviewed journal.
It is a matter of great pride to see students passing out from this institute excelling in various clinical and academic fields. I appreciate the relentless efforts of the Principal, Vice Principal and faculty members for contributing towards the overall growth of Homoeopathy and development of the students.